The Rotisserie Shop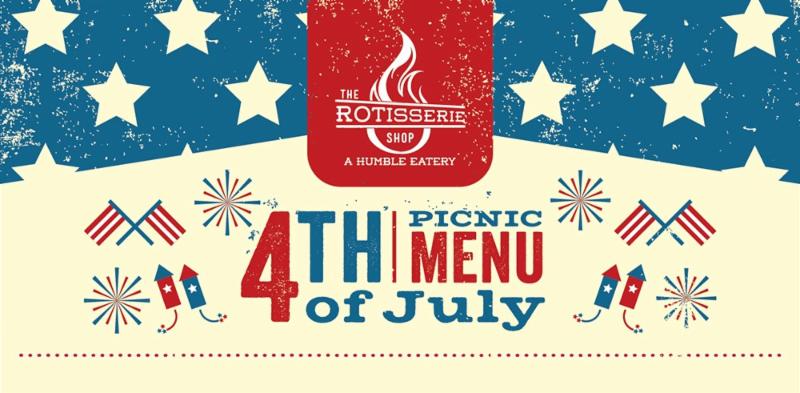 If you haven't tried our picnic packages yet, now's the time!
Our Picnic Packages feed 4 people and you'll have the choice of one meat, three 16 oz. sides, a one gallon beverage, and one dessert, starting at $35!
Items are also available a la cart. For full pricing and more information visit our website at therotisserieshop.com!
Call us for your catering needs or for reservations at (678) 540-8244
Keep in mind that we'll be open on July 4th, until 4 o'clock, for pickups.
2615 George Busbee Pkwy
Kennesaw, GA 30144
Accepts Barter Card