Be Flexible – Barter will not always deliver exactly what you want. You may have to change vendors, try new ways to promote your business, or perhaps look into different purchasing options.
Be Creative – Look beyond the obvious and see new ways of doing things. You might find, that trade could be an even more powerful motivational tool for employees than cash bonuses. Using trade to treat employees, give to charity are just a few creative ways.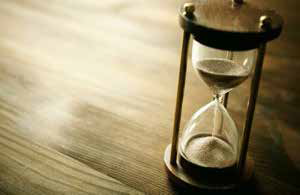 Be Patient – With barter, good things come to those who are willing to wait. Ask us and we will try to find what you need. Nine times out of ten we will get you what you want, but you may have to wait.
Be Quick –  While you must be willing to wait, you must also move quickly when something comes along that is not normally available on trade. Boats, late-model cars, desirable real estate, and other attractive high-ticket items are usually sold on the same day they are offered. Those who don't respond quickly are often left sitting on the sidelines.
Think Trade – In the normal, everyday world you are always thinking about how you're going to increase sales to pull in more dollars. In the barter world, the sell side is easy. Now you need to expend the same kind of time and energy on how to use your dollars. You must think trade before spending cash. You must think trade all the time.