Paula has been with TBC since 2005 and was a previous TBC client for 7. She has 2 wonderful daughters, 3 beautiful grandsons and her little Lady! What she loves more than anything is spending time with all of her babies! You can reach her at (770) 591-4343 or by emailing paula@barterco.com.
Check out a few fun facts about Paula below!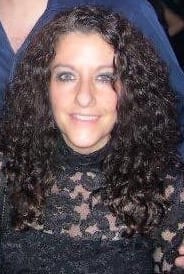 What's your favorite thing about working at TBC? I love who I work with and love my clients.  We are a family here and care very much about each other, as for my relationship with my clients I try to learn all I can about them and their families and have grown to love and care about them as well. 
If you could describe working at TBC in three words, what would they be? It's an adventure!
What do you like to do when you're not working? I love to spend time with my two Daughters and 3 grandsons, my oldest daughter Danielle and my oldest grandson Max moved to Franklin Tennessee and we love to visit them when we can it is a great place to visit.  My daughter Alycia and my two other grandsons Ryan and Myles live in Woodstock and we get to see the often and love watching them play baseball.  Never realized how much I loved little boys until them. 
What is your proudest moment at TBC? My Proudest moment at TBC was when I convinced a client to sell his Mercedes Benz on barter when all he was trying to do was to sell the tires and rims.  That was a great sale and a total shock that I convinced him!
If you were stuck on an island what three things would you bring? Water, sunscreen and my husband!