Thank you to Altobeli's Restaurant & Piano Bar and Mr. Nailhead for their referrals this month!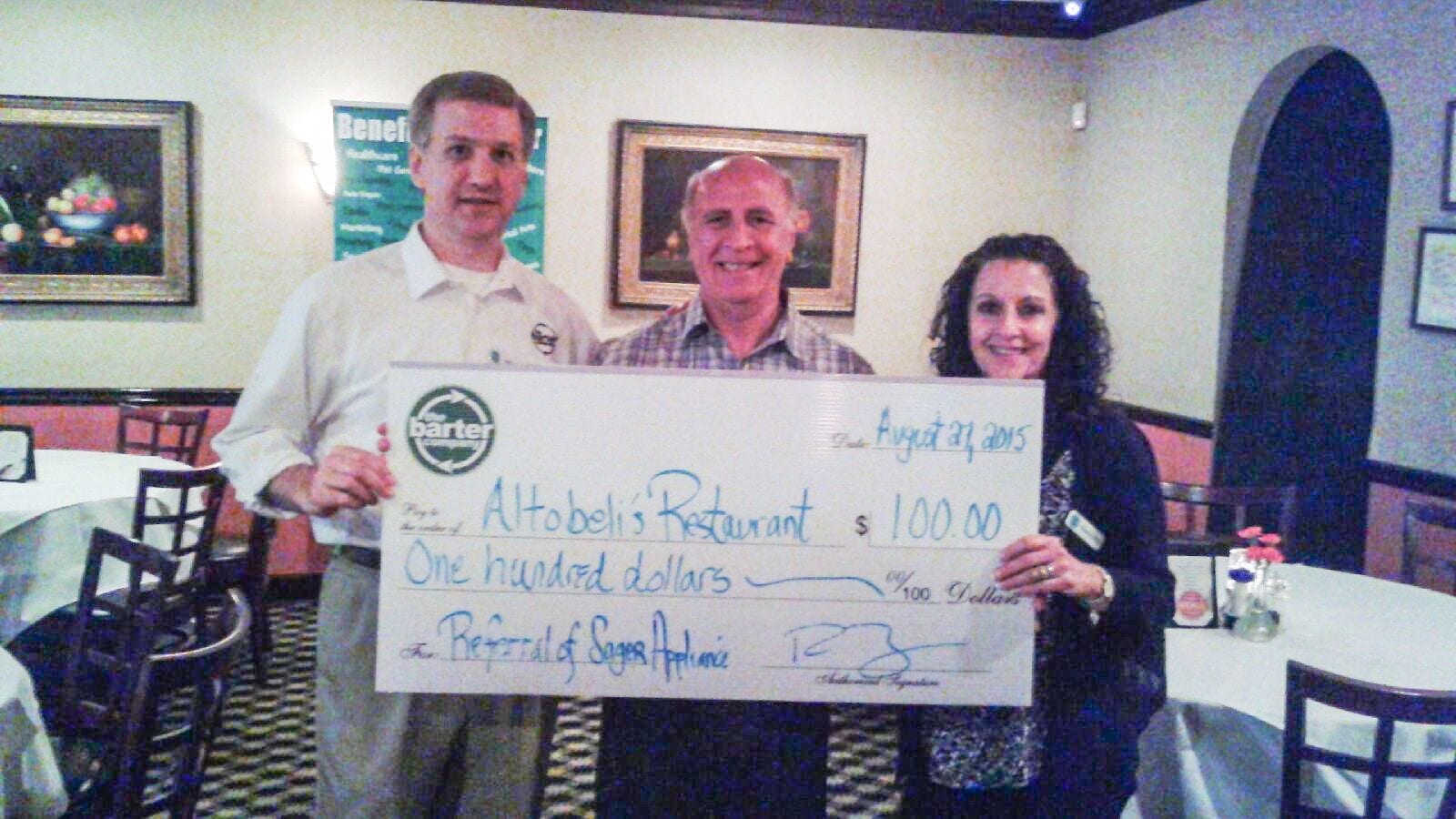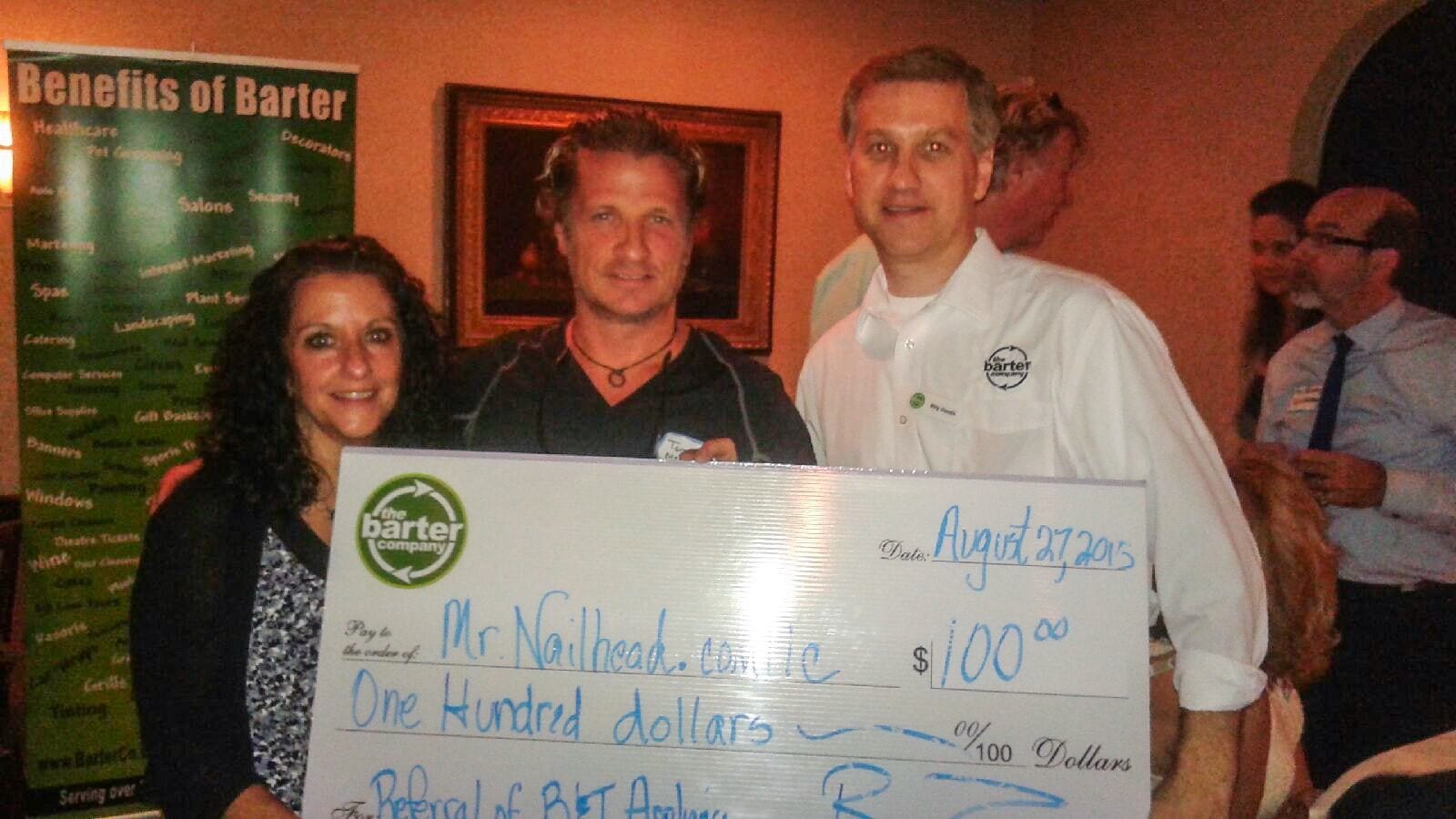 Did you know TBC pays you $200 cash/$200 trade for EACH referral you give from our Top 10 List??
All other referrals earn you $100 cash/$100 trade!
Do you want to have ZERO cash fees for the month?? Referrals help you do just that!
Call (770) 591-4343 for more info, or visit www.barterco.com to send in your business referrals.